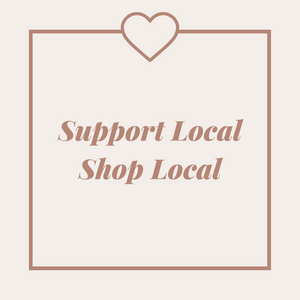 As more and more flower shops begin operating again, the business community has been crying out to consumers to "Support local." While that's certainly a wonderful way to help them back on their feet and boost the local economy, as a consumer you may be asking "What's in it for me?". Plenty, actually, and here are a few reasons why: 1. You can save more money. Some large floral shop chains will usually just redirect your orders to a florist somewhere in the same state or region as you. This florist will make up your order but you get to...
---
• centrepieces • christmas flowers • gift boxes • gifts for her • happiness • holiday • holiday decor • love • richmond • wreath
Home for the Holidays? Shop Local + Support DFS Vancouver Support local women entrepreneurs and Dress for Success Vancouver while getting cozy and getting ready to be home for the holidays. We have partnered with Dress for Success and created these custom floral holiday gift boxes and wreaths perfect to add a warm glow to a loved one this season.    You can order this delivered to your door or curbside if you prefer! If you purchase 2 or more you will receive a 10% discount on your entire order at checkout. Pretty Things Florist will also be donating a portion...
---
• dried flower arrangement • dried flower wreaths • floral studio • florist • flower crowns • richmond • succulents • summer arrangement • teapotworkshops • things to do • workshops
Our Summer Workshop Schedule is Here!!! Ever wanted to try your hand at floral design, succulent planting, candle making or cake decorating? Well, now you can! We host seasonal workshops so we can share our love of flowers and design with you. Flower crowns, table-styling , dried flower bouquets; we've created custom workshops to show off your skills! All of our workshops are located at our new floral studio Unit 128-12520 Horseshoe Way, Richmond Here are our upcoming Summer Workshops Flower Crown Workshop  July 2, 2020  -630pm-8pm $65/person or $60/person if you sign up for 2 or more!  Succulent and Tea Workshop...
---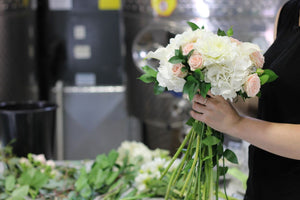 Thursday, March 22nd Spring into Steveston…Yoga and flower arranging class   Take your flower arranging skills and flexibility to a new level!  In this two part workshop  we start the night off with an easy  30 minute yoga class taught by a trained yoga instructor. Once you are relaxed and have the creative energy flowing you will then create a Spring posy arrangement to take home! This workshop will run from 6-8pm and is 55.00 each or 100.00 for 2
---
• centrepieces • holiday • holiday decor • workshops • wreath
Join us for a festive evening at one (or more!) of our December workshops and walk away with a unique and custom-designed (by you!!) piece of holiday decor! See our workshops page for schedule and details!